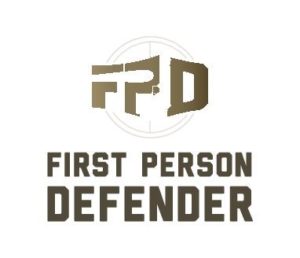 "Defender Week" continues with two exciting new episodes from First Person Defender Season 4! Watch as one participant learns how taking charge can help save lives when an active shooter hits campus with his sights set on a classroom full of students in "School Shooter Stopped by Concealed Carrier." Then, see what happens when an aggressive customer goes from annoyed to enraged. Our good guy must make tough choices, deciding if deadly force is the only way to protect the innocent, in "Enraged Man Attacks Store Customers."
Tune in all week for new episodes from Season 4, released daily at 12:00pm Central through Dec.4th, on Gun Talk Media's YouTube (www.youtube.com/guntalktv) and Facebook (www.facebook.com/guntalkmedia) pages, plus Gun Talk's Roku (bit.ly/GunTalkRoku), Amazon Fire TV (bit.ly/GunTalkAmazon), and Apple TV (bit.ly/GunTalkApple) channels, and enjoy past seasons of First Person Defender here:
Season 3: http://bit.ly/FPDSeason3
Season 2: http://bit.ly/FPDSeason2
Season 1: http://bit.ly/FPDSeason1
And, don't forget, in celebration of "Defender Week," DoubleTap Ammunition is offering 15% off all purchases through December 4 at www.doubletapammo.net when you use the code FPD16!
First Person Defender is a web television series from GunTalk Media® that puts regular people with varying degrees of firearm knowledge into force-on-force self-defense scenarios using Simunition conversion kits and FX Marking Cartridges. First Person Defender gives viewers a unique first-person look at what it's like to defend your life or the lives of your loved ones.
"Gun Talk" and "First Person Defender" are registered trademarks.