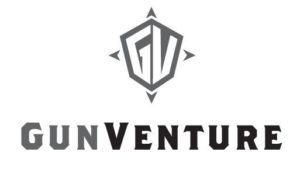 Next week on GunVenture, see how Cerakote Firearm Coatings creates their incredible designs when the GunVenture crew stops by their facility for a first-hand look at the coating process. Plus, Ryan Gresham and Chris Cerino meet up with Nosler for a coyote hunt on the snowy trails of Oregon, then check in with the folks at 10 Barrel Brewing to grab a cold one and enjoy the grand tour.
With all that snow, the roads can be treacherous, so watch out for falling trees!
Watch a preview on Gun Talk's YouTube channel: http://bit.ly/2dJOI3Y
From the Arizona desert to the snowy mountains of Oregon, along the East Coast and into the hills of Texas, follow the GunVenture Team as they explore the world of shooting – hunting, training, target shooting, and everything in-between. The GunVenture crew also manages to fit in a few side trips: It might be a visit to a brewery, shooting machine guns, the search for the best lobster roll, or off-roading in a Jeep. Whatever it is, you KNOW it'll be fun!
GunVenture airs year-round on Sportsman Channel on Monday's at 10:00 PM Eastern, Tuesdays at 1:00AM EST, Tuesdays at 9:00AM EST, Thursdays at 1:30 PM EST, and Saturdays at 11:30PM EST. Sportsman Channel can be found on DirectTV Ch. 605, DISH Network Ch. 395, AT&T U-Verse Ch. 642, and on your local cable provider. Check your local listings for additional channel information, and find out more at http://www.thesportsmanchannel.com/shows/gunventure/. Learn more about the show, and get the latest news, at https://guntalk.tv/site89.php and http://www.youtube.com/guntalktv