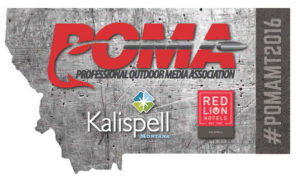 Discover Kalispell held the drawing for the remaining five $100 vouchers, with the help of Mike Howe of A Able Fishing Charters in Kalispell. Mike is excited to welcome POMA members to Kalispell, and is one of the local businesses offering a discount on pre and post activities.
Watch the drawing of the winner's names, and see how excited Kalispell is to host POMA members! A very special thank you to Discover Kalispell, for providing such great incentives to register early.
Congratulations to the $100 voucher winners – your voucher will be in the mail soon!
♦ Keith Crowley
♦ Donna Leonard
♦ Brian Johnson
♦ Andy Lightbody
♦ Glenn Helgeland
Register now to save money and register for the 11th Annual Business Conference – don't miss your chance to enjoy all the area has to offer, and enhance your business skills, make valuable connections, and more.
Hotel rooms at the POMA rate are going fast — don't wait to reserve yours.