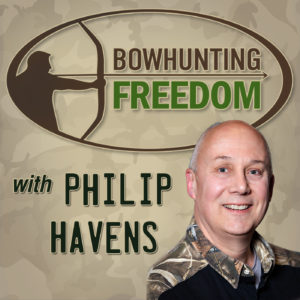 March 4, 2016 – What do you think is your most precious commodity? For this episode's guest, author Jerry Hamza, his most precious commodity is time.
When someone is diagnosed with a life-threatening illness, it often changes their outlook on life and what's really important. In Jerry's case it was cancer that brought things front and center for him. What will it take for you to wake up and take some positive action in your career and in your life? Bowhunting Freedom host Philip Havens interviews author Jerry Hamza and they talk about some tips to become a writer and life in general.
Podcast trivia – Did you know that 36% of podcast listeners make more than $75,000 annually and that 56% have a four-year college degree or grad school or advanced degree?
Bowhunting Freedom podcast episodes are released each Friday and can be heard online at BowhuntingFreedom.com and Apple's iTunes and Stitcher Radio.