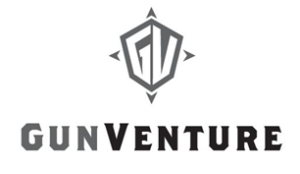 MANDEVILLE, LA – This week on GunVenture, join gun writer Michelle Cerino for an action-packed trip to Las Vegas! She'll face her fears and take flight at Vegas Indoor Skydiving and take a walk on Fremont Street to receive a fortune from Zoltar, before heading to Springfield Armory's XD-E media showcase. Guided by members of Team Springfield, she'll shoot the single-action/double-action XD-E in multiple stages simulating realistic self-defense situations, even getting the chance to shoot from Springfield Armory's custom truck. Plus, it's Michelle vs. champion shooter Rob Leatham in an Action Target dueling tree shootout.
Watch a preview of this week's show on Gun Talk's YouTube channel: https://youtu.be/3R7NMeI20f4.
From the desert sand to snowy mountain tops, from coast to coast: Follow the GunVenture crew as they explore the world of shooting – training, hunting, personal defense, and everything in-between. The crew manages to fit in a few side trips, too. It might be a brewery visit, zip-lining through the trees, riding in a tank, or even fishing for sharks. Watch videos and get the latest news at https://guntalk.com/gunventure.
GunVenture airs year-round on the Sportsman Channel on Mondays at 2:30 PM, Thursdays at 10:00 PM, Fridays at 1:00 AM and 2:00 PM, and Sundays at 5:00 AM Eastern. Find the Sportsman Channel at DirectTV Ch. 605, DISH Network Ch. 395, AT&T U-Verse Ch. 642, and your local cable provider. Watch past GunVenture episodes right now on Gun Talk Media's YouTube, Facebook, Roku, Amazon Fire TV, and Apple TV channels, and at http://www.guntalk.com.
Contact: Ryan Gresham / 985-792-7670 / ryan@guntalk.com