Effectively and Ethically Working a Tradeshow – Great Advice for Newbies and Veterans
Because most trade shows are private functions, media attendance is a privilege, not a right. Learn how to effectively and ethically work a trade show from industry and media veterans Bill Brassard, Kevin Howard, Jim Zumbo, J. Wayne Fears and Douglas Gilmer.
Show producers, like the National Shooting Sports Foundation, which puts on the SHOT Show, must answer to its customers, the exhibitors. When media misrepresents its status or engages in unethical behavior, it hurts the show producer, but also could result in a ban from the show for the media person. Effectively working shows takes great fortitude, focus and mental acuity.
Access the session recording below.
A few points covered in this POMA Conference session:
What is ethical behavior
How to make the best use of your time
Pre-event planning
Keeping your focus
Your professional image
Press conferences
Not wasting time
Follow up, and
So much more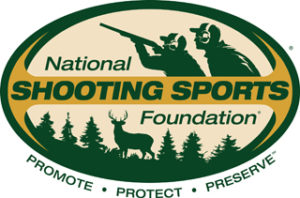 Presenters:
Bill Brassard, Director of Communications, National Shooting Sports Foundation
Kevin Howard, President Howard Communications
Jim Zumbo, Outdoor Channel Television Show Host and Writer
J. Wayne Fears, Freelance Writer, Book Author and Consultant
Douglas Gilmer, Freelance Communicator
Click the image below to view the recording.
Save
Save