Don't Get Hacked: WordPress Backup and Security in Five Easy Steps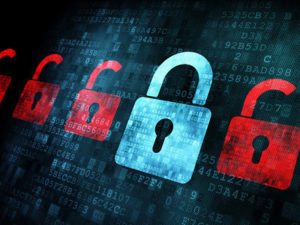 Sue Bookhout shared five easy steps that you can take to insure your WordPress site is secure and backed up. Several attendees are already taking advantage of her advice, and are confident that they've taken the necessary precautions to keep their site safe, and up and running.
Due to technical issues, this webinar was unable to be recorded, but Sue has generously provided her slides and all notes used during the presentation. Click here to access the PDF.
No matter the size of your website or blog, or whether or not it handles eCommerce transactions, all sites are hacker target. If you don't take preventative measures now, the likelihood of your site getting hacked is very high. And, hacked sites are often disabled by hosting companies. You could end up out of business. Thu, Jun 20, 2013 3:00 PM – 4:00 PM EDT
The good news is that you can prevent the majority of attacks and keep your WordPress site running smoothly with some simple preventative maintenance and upkeep.
In this highly focused webinar, you will learn best practices to prevent your WordPress blog or website from getting hacked. And just in case something does go wrong, you should have a reliable backup system in place, which will allow you to seamlessly rebuild your site with minimal effort.
---
Sue Bookhout is a freelance outdoor communicator who specializes in marketing solutions for the hunting, shooting and fishing industry. She develops custom WordPress websites, writes SEO Web copy for Bass Pro Shops, and helps with PR for the Extreme Huntress Contest.
For more WordPress resources, visit Sue's website at www.SueBMedia.com.
Save
Save