About Lake Murray Country
Experience the wild side of Columbia and Lake Murray!
Giant Cypress trees (left) tower over the quiet waterways of Congaree National Park.
Three Rivers Greenway (upper right) runs through the heart of the Midlands providing nine miles of all purpose trails, picnic areas and wildlife lookouts, as well as launch sites for canoes and kayaks.
Lake Murray offers 50,000 acres of the most spectacular water views in South Carolina. It's the largest natural habitat in the region for game fish, egrets, and blue herons. Lake Murray is also the site where the natural phenomenon of the purple martin migration takes place. The birds travel to the same island annually.
Nearby,
Dreher Island State Park
is the perfect spot to experience the natural surroundings of the lake. It has campsites and lakeside villas (below) available year-round and is home to white-tailed deer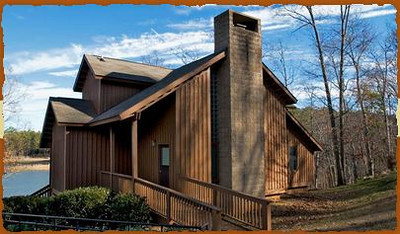 For more information about
Lake Murray Country and to plan
pre- and post-conference media trips
Call Miriam Atria, 1-866-SC JEWEL
Lake Murray Country
Where beautiful memories come naturally!

---
more Lake Murray Country & South carolina
In the middle of the Catawba River, blooms the world's largest colony of Rocky Shoals Spider Lilies at Landsford Canal State Park. The threatened species must root near rocks with rushing water- hence the name. Best seen by canoe or kayak, these flowers cover the river like white lace. The lilies enter peak blooming period for only one month (mid-May to mid-June). On a hike down the trail at Landsford they can be viewed from an overlook.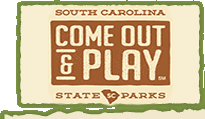 The park boasts well-preserved remains of the canal system that made the river commercially navigable from 1820 to 1835, including locks, mill site and lockkeepers home. An extra perk are the park's resident bald eagles. Visitors may even see a fledgling eagle's first flight around the first of June.
Enjoy the thrill of whitewater rafting on the Southeast's first Wild and Scenic River, the Chattooga, where rapids can range from Class I to Class V. Located just two hours from both Atlanta GA and Charlotte NC along Interstate 85, the Chattooga River winds its way through Sumter and Chattahoochee National Forests and was the setting for the movie Deliverance.
Your guide will stop along the banks for short hikes to waterfalls, a picnic beside the river, or a walk along wooded paths likely traveled by the American Indians who lived in these hills before the American Revolution. Several outfitters offer guided trips, which can take from a half day to two days and accommodations ranging from group yurts to deluxe cabins. Contact Pendleton District, 800-862-1795, or visit@pendletondistrict.org for additional information. Raftng photo courtesy of Nantahala Outdoor Center.
Come to the Pee Dee to visit the hidden treasures of the Great Pee Dee River, The Little Pee Dee River, Black River, and Lynches River.
The Great Pee Dee River (right) is bordered by mostly floodplain forest that has an abundance of wildlife. It is a 70-mile by 3-mile corridor. The character of this river changes considerably as you explore its many miles of beauty.
The Little Pee Dee River is known for its tea colored water and cypress-tupelo trees that bordered it.
The Black River flows all the way to the coast and the headwaters originate in Lee County south of Bishopville. Black River has a dark black color due to tannins leached from trees and other organic matter.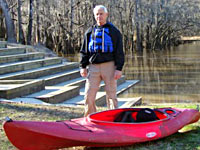 Last but certainly not least, the Lynches River rovides an excellent habitat for all wildlife and passes through varied landscapes of farms, uplands, rural crossroads, and deep swamp forest. Check out Lynches River County Park.
For those who live in the Pee Dee area and those who would like to visit our rivers are absolutely beautiful and everyone should enjoy them. So come to the Pee Dee and Play with Us! Link for photo: http://visitflo.com/ag-citement.html
More fishing! The Santee Cooper lakes (Marion and Moultrie) hold eight state and one world record. Boating! Paddle the 50-mile Swamp Fox canoe/kayak trail from lake Moultrie to Lake Marion. Camp along the way on a pristine island or sandy beach.
Travel by water from Columbia, SC to Charleston, SC. This 162-mile trip takes you through lakes Marion and Moultrie and the Pinopolis lock, which is the second highest single lift lock in the world.
Hiking! Six passages of the Palmetto Trail run through Santee Cooper Country. This trail, when completed, will run from the ocean to the North Carolina border.
Nature Tours! Gators, osprey, eagles, herons and snakes can be seen while taking the Fisheagle boat tour through the rare and beautiful sunken forest in Lake Marion.
Santee National Wildlife Refuge is a birders paradise. Check out the bird list. it's also great for gator gazing! Paddling!
Visit: SanteeCooperCounty.org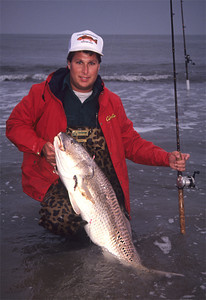 Saltwater Fishing, crabbing and ocean-front camping are major facets of Coastal South Carolina life. Tidal waters offer exciting and challenging South Carolina saltwater fishing atop breaking waves and in the winding marsh creeks, estuaries, mudflats, and jetties of the Palmetto State coast. Enjoy inshore fishing for red drum, speckled trout, flounder, black drum, sheepshead, ladyfish, and bluefish. Near shore reefs are home to shark, tarpon, cobia, and mackerel.
Experience the thrill of deep sea South Carolina saltwater fishing off shore on the South Carolina coast. Troll for mahi mahi, mackerel, cobia, jacks, and bottom fish for grouper, snapper and seabass. The South Carolina Fishing Report will let you know what's biting in our salt waters.
For statewide travel information, visit the South Carolina Vacations site.