2006 Springfield, Mo.
Conference Facts

180 people attended, representing

65 Corporate Partners
65 Media Members

$30,000 Raised During the Conference Auction
POMA Board Elected Officers: Betty Lou Fegely, Chairman; J. Wayne Fears, President; Chris Chaffin, Treasurer; Barbara Baird, Secretary
NWTF Announced Its Communicator of the Year Award will be Presented Annually at POMA Business Conference
Business Sessions Called "Best Ever"
Patrick McHugh Honored With Emerald Cornerstone Award for "Extraordinary Volunteer Effort"
Visit Minneapolis North Awarded 2007 Second Annual POMA Business Conference slated for August 2 – 5, 2007.
National Hunting and Fishing Day Recognizes POMA as a Partner
Recreational Boating and Fishing Foundation and POMA Members Partner in Angling Legacy Pledge

Amazing Support From
Corporate Partners

Without the generosity and dedication of POMA's Corporate Partner members, POMA's first-year and incredible conference successes would not have been possible.

Their generosity also bolstered POMA's ability to raise $33,000 for the organization during the conference auction Friday night.

Thank you. Thank you. Thank you.


What Corporate Partners (CPs) are Saying About POMA and the 1st Annual Business Conference

"People said it couldn't be done, that the communicator's and corporate community couldn't pull it (the 1st POMA Business Conference) off in such a short time. We did it! How? We worked together — as partners — yahoo."
Vickie Garnder, CP Board Director

"We met all the real people (at conference), and we really are partners."
Patrick McHugh, past POMA CP Board Director

"We did it. We did it. We did it. Here's to new traditions."
Barbara Skinner, Bushnell

"This is the best darn outdoor media organization. For a one-year old, this baby sure can move and shake! NWTF is very proud to be a Charter member of this fine group of pros."
Tammy Sapp, Sr. VP of Communications, National Wild Turkey Federation

"We appreciate the fact that POMA scheduled business sessions that were tremendously valuable to the Corporate Partners."
Elaine Howard, Howard Communications

"We will be back next year, every year."
Chris Chaffin, VP of Conservation and Public Relations, The Outdoor Channel

"The NRA has great respect for high standards of outdoor communication and photography. The existence of POMA ensures those standards will be upheld."
J.R. Robbins, Director of Public Relations, National Rifle Association

"Thank you for a super 1st POMA Conference. We'll be back."
David B. Robinson, President, Hunt Comfort

Patrick McHugh (r) receives POMA's 1st Emerald Cornerstone Award presented for "Extraordinary Volunteer Effort."

POMA Executive Assistant, Shelly Moore, marvels at a $5,000, jeweled MacDaddy's Fishing Lure during Field Day.




New POMA President, J. Wayne Fears, presents POMA's first president, Betty Lou Fegely, with flowers at the opening night event sponsored by Springfield and Bass Pro Shops.


Ralph Manley, Springfield's Mayor Pro Tem and a WWII D-Day veteran, welcomes POMA members during the opening night extravaganza.


POMA Media Member and ultra-talented John Howle, entertains at the final night Evening Gathering

Featured speaker Kelly James-Enger and founding board member Tony Mandile enjoy the family-like camaraderie that made the conference so special.
Attendee Comments
"The family is back, stronger than ever and ready to take outdoor communications to a new level. I am so proud to be a part of this movement and look forward to helping ensure the future for both POMA and the next generation of hunters, anglers and trappers. May we never forget the lessons we have learned. We must also remember, "Who dares, wins." J. Wayne Fears, POMA President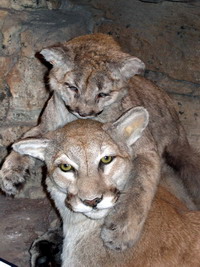 "The good old days are back! What a fantastic family we have. There's no stopping us now. I'm proud to be along for this great ride."
Jim Zumbo, Media Member
"Will wonders never cease?"
Judd Cooney, Media Member
"A fabulous blending of media and industry. Overall a wonderful first conference and a great beginning."
Thayne Smith, Media Member
The quality of seminars and POMA members are true benefits of conference attendance.
Bill Brassard, National Shooting Sports Foundation
"From the pre-conference materials to the 'Big Show' itself, this has been an outstanding start for what is already a top-notch organization."
Dr. Dale Harrison, Professor, Auburn University, Conference Speaker
"It's been a great conference for an outstanding new group. I see a bright future ahead."
Mark Chesnut, Media Member
"In a previous life, as executive director of a 5000-member group called Investigative Reporters & Editors, I had to plan national conferences. So I know all the ways to screw up. Your conference, and specifically the panel that included me, ran perfectly as far as I could tell. Thank you for your efficiency and courtesy and professionalism."
Steve Weinberg, Book Author, University of Missouri Professor, Conference Speaker
"Great business sessions. Great contacts. Great service, POMA. Thanks for everything."
Tron Peterson, Prospective Member, Conference Guest Attendee
"Outstanding conference. The coordination and content were not only excellent but relevant and timely. This feels like family — the 'good' family you want to be around."
Burt Carey, Media Member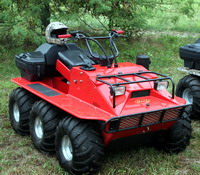 "A great beginning POMA. Looking forward to future adventures."
Sharon Henson, Media Member
"What a wonderful conference. It exceeded all my expectations, which were elevated already. I'm so happy to be a new member of your family. Thank you, thank you, thank you."
Bill Bowers, Media Member
THE POMA CONFERENCE — WHAT A HOOT!!
Photographs (c) 2006: Russ Bailey & Laurie Lee Dovey
All Rights Reserved